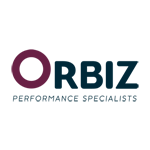 ORBIZ – Who we are
ORBIZ is founded on the principles of positive ongoing change – "The Virtuous Circle" a concept that defines our core ethos at ORBIZ Performance Specialists.
We are a team of Experienced and Dynamic Lean Management consultants driven by a passion to deliver strategic performance improvement outcomes in business operations and financial metrics across sectors, geographies and organisational types.
Our name is inspired by the Orb, an ensemble of circles – of excellence, influence, diffusion and change.
The ORBIZ Promise
"At ORBIZ, we pride ourselves on consistently delivering to this promise by embracing our clients' imperatives, embedding the best people who spread a high performance culture, and implementing efficient processes that eliminate waste and enhance quality to produce targeted results.
Typical outcomes include reduction in costs and increases in capacity and utilisation, throughput, revenue, profitability and customer value.
"High performance outcomes, enabled by simplified processes, engineered by committed people and inspired by a powerful purpose – in a continuous improvement circle"