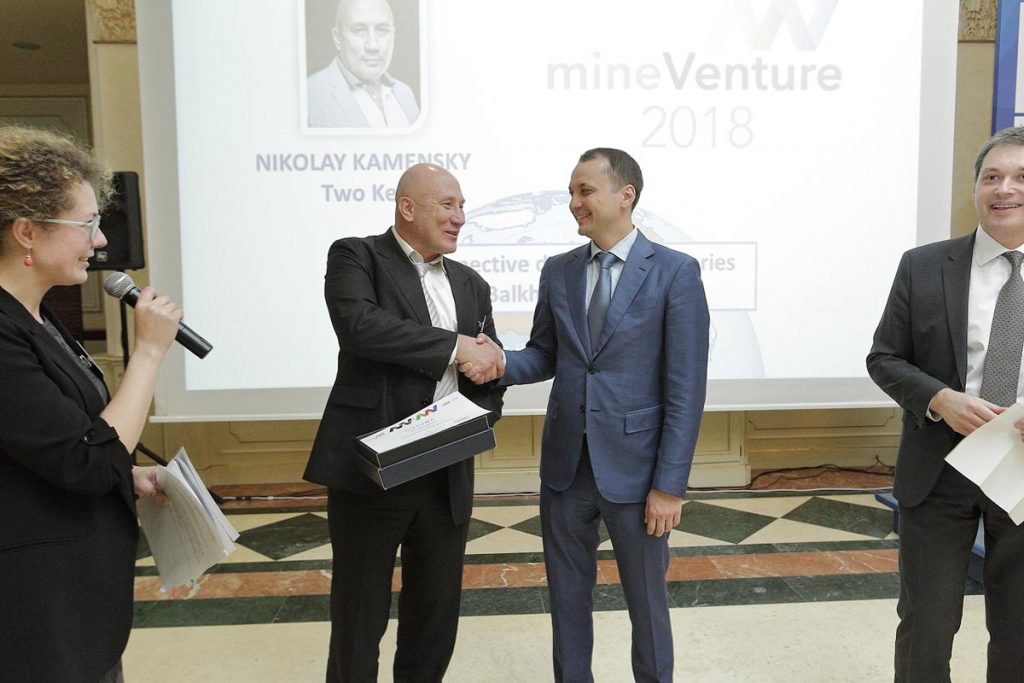 To stimulate exchange between miners and financiers MINEX Central Asia Forum organisers held in Astana the 3rd Mining Investment Accelerator Competition – MineVenture.
The main goal of MineVenture competition is to select promising projects and provide subsoil users, potential investors and independent consultants with a platform for discussing the ways for bringing these projects to the implementation.
The jury panel composition: 
STEFAN SCHOLZ, Managing Partner, ScholzvonGleich
MURAT SAYDUAKASOV, Consultant, Centrconsulting
TAIRJAN SALYKOV, Head of the Production and Technical Department, Polymetal Eurasia LLP
AYDYNBEK BERIKBOLSYN, Project Manager, Technical Directorate, Polymetal Eurasia LLP
NIKOLAY GOLTS, Head of Geological Prospecting Service for Central Kazakhstan, Kazzinc Exploration
YULIA CHEREPANOVA,  Project Engineer, Wardell Armstrong International
After preliminary selection the three projects were presented to the jury's attention:
RUFAT ADILOV, Deputy General Director, Dala Mining LLP presented opportunities for the development of Koktenkol field
GAUKHAR MUSEEVA, Deputy Commercial Director, "Moldyr Munai" LLP presented the Baktay Gold mine project 
NIKOLAY KAMENSKY, CEO, Two Key presented the prospective deposits discoveries near Balkhash lake area
Information about presenters is available on https://2018.minexasia.com/sessions/mineventure/ 
After deliberations the jury awarded the MineVenture 2018 prize to the project of the prospective development of deposits discoveries near Balkhash lake presented by NIKOLAY KAMENSKY, CEO, Two Key.
Mr. Timur Toktabayev, the Vice-Minister for Investments and Development of the Republic of Kazakhstan congratulated the winner